2. The only real fair grading
Is a numerical ranking system really fair and helpful? We don't think so.
Ace Media will be rolling out two upper tiers of grading to reward your efforts. As a blogger, for example, you can progress to a 'Power blogger' and on to an 'Elite blogger'.
But we won't be grading influencers solely on their visitor stats and number of followers. Even the best bloggers start with one page and no followers!
Here at Ace Media, we interpret your analytics so even a fledgling blogger can be graded 'Elite' because they engage readers and draw loyalty. This is all performed automatically based on the information we gather. It's smarter and definitely fairer.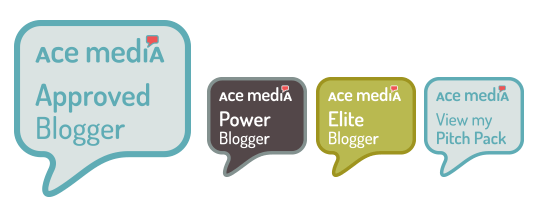 A selection of Pitch Pack badge designs to include on your site, linking directly to your Pitch Pack page on Ace Media.