Your browser is out of date. The site may not function correctly. Please update your browser.
Assets
Digital asset management
Assets delivers a proactive storage space for all your PR related assets; from images and videos through to documents.
Accessible
Organised
Shareable
Secure
Reach and visibility 24/7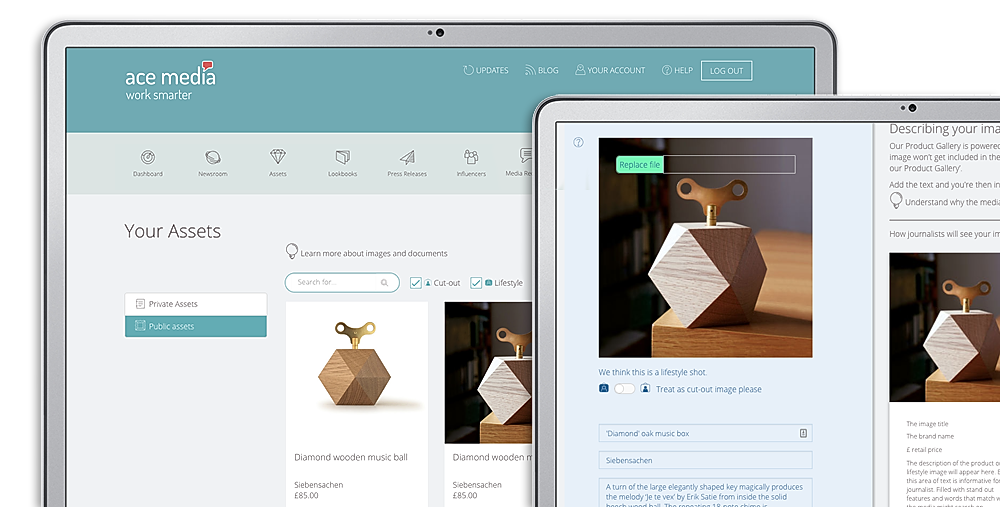 Winning you time
Using Assets helps prevent additional administration and repetition:
Adding content to Press Releases is painless, simply draw them from your Assets
Assets feed directly into the Newsroom feature for additional exposure
Whenever you utilise Assets in our other features, the previously authored information will automatically included. Smart!
Activity insight
Ace Media keeps you informed of views and downloads.
We protect your assets by ensuring that journalists and influencers accessing content through the public gallery are required to provide their details prior to downloading content.
Work smarter
Assets integrates with: